Commercial & Domestic Scaffolding for all the South West
A full Range of Scaffolding Services for Any Sized Project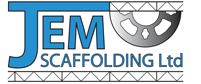 Services Provided to our Commercial and Domestic Scaffolding Customers
We offer a complete range of scaffolding services for Plymouth, Devon, Cornwall and have completed many projects as far away as Scotland. We as a company are capable of delivering both large and small projects throughout the UK.
Whether you're a homeowner looking to have work done on your chimney, or a large development company covering multiple sites, Jem Scaffolding Services are here to help you. We offer a vast range of scaffolding services to suit all needs, making your access problems a thing of the past. Here's a small selection of some of the work that we carry out every day for our clients and by using our knowledge and experience remain very competitively priced.
Access Towers
Chimney Scaffolds
Rubbish Chutes
Scaffold Security
Temporary Roofs
Interior Scaffolding
Safety Netting
Birdcage Scaffolds
New Build Work
Edge Protection
Hoists and Lift Shafts
Hanging Scaffolding
Housing Developments
Shoring Scaffolds
Emergency Call Outs
Full Design Service
Health & Safety Policy
Jem Scaffolding is committed to offering it's commercial and domestic customers a quality service done in accordance with the latest health and safety legislation. We never compromise safety over profit
No Sub contractors
A fully trained and directly employed workforce, every operative of the company is CISRS registered and on a rolling programme of training to ensure that all work is delivered competently and safely.
Knowledge and Experience
Whatever materials are required to deliver any project on time and safely will be allocated by the company to you at the correct time and with no fuss, removed quickly after your project is completed, without compromise to site safety.