Jem Scaffolding Plymouth Devon & Cornwall
Scaffolding For All Projects, Commercial or Domestic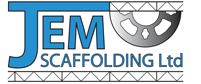 Jem Scaffolding's commitment to customer care and safety
Founded over 30 years ago, JEM Scaffolding Ltd began as a small, family run business based in Plymouth. Switch to the present day and we have developed into a well established, national company providing scaffolding to a wide range of construction and commercial infrastructure.
Despite our exponential growth, the company has stayed within the family and we take pride in maintaining the customer and quality focused ethos which has allowed us to progress within the industry. With a broad range of vehicles, and over 60 employees, we are able to offer a fully comprehensive scaffolding service to our domestic and commercial customers alike.
The company has become very successful and through the recession has continued to grow, the growth we have enjoyed is principally down to our high standards, of materials, safety and our ability to be accurate with timings and provide competitive prices. It is because of our continued growth in February 2015 we have increased the number of people we employ and moved to larger premises (this is our second such move within 3 years), and we would like to thank all of our loyal customers who have enabled us to do that.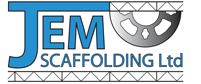 The History of Jem Scaffolding Limited
JEM Scaffolding was founded over 30 years ago by the current owner's father and one of the most common questions we get asked is the origin of the name JEM. The company was named after the owner's niece Jemma who had Down's syndrome and suffered from many other medical conditions, including a hole in her heart. Unfortunately, Jemma died at the age of 5, but her name has lived on through the decades within the family company.
At the age of 19 current Managing Director Darren Toms took over the company from his father. Inheriting just one lorry and a few employees, over the past 18 years he has developed the company to the substantial size that it is today. In 2006 the company was registered as Limited. Darren has continued the evolution of JEM Scaffolding, including the expansion of our commercial and railway sectors.
2015 has proved an exciting year, with many projects in the pipeline, as well as purchasing larger premises which we hope to move into in the not too distant future. Currently with over 60 employees and a fleet of vehicles, we hope to continue to progress and grow as a company, whilst maintaining the positive customer relationships we have developed throughout the years.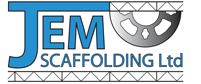 Jem Scaffolding and our commitment to Health and Safety
From design and erection, through to completion, we work hard to ensure that every job is completed to the highest standard. All equipment is subject to a strict internal quality control system and our systematic training programme ensures that all of our employees are up to date with regards to Health and Safety and current industry legislation. From advanced scaffolders down to our apprentices; it is our utmost priority to ensure that our workforce has the knowledge and experience necessary to carry out works competently and safely.
Jem Scaffolding's competencies include
Advanced Scaffolder
Part 2 Scaffolder
SMSTS
SSSTS
IOSH Working Safely
Street Works Chapter 8
First Aid
Personal Track Safety
Working at Height
Asbestos Awareness
Confined Space
All our staff are trained in correct health and safety procedures and safe working practise to ensure this standard is met and indeed exceeded. We are CITB registered and fully insured for your peace of mind for all your scaffolding
Whatever the scaffolding project, Jem Scaffolding guarantees the very highest standards of workmanship and service. Your safety is our priority; no scaffolding company provides the same absolute commitment to efficient and reliable work, with highly qualified erectors and dismantlers on hand to ensure everything is done right first time.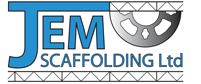 Jem Scaffolding large or small, Commercial or Domestic Scaffolding Projects
With over 30 years experience and a reputation for quality and safety, we have built up an extensive commercial customer base throughout the country, whilst still maintaining a local presence in the domestic sector. Whether it be a railway bridge, a temporary roof or the front of a house, be assured that our customer focused attitude will see your scaffolding project completed to the highest standard at competitive prices. We predominantly cover the South, South West and Wales, however all national contracts are considered.
We have worked on many large and complex projects and utilise design drawings where necessary to ensure the utmost safety. We utilise our own site managers and scaffold co-ordinators on larger projects to ensure the scaffold is carried out to specification and adheres to strict health and safety procedures.
We have extensive experience of the unique requirements of scaffolding on domestic premises, both external and internal scaffolding, and can offer you additional advice on site safety around your home during building works. Professionally erected scaffolding makes your home safe during your home improvement project – protecting you, your family and the contractors and tradesmen working on your property.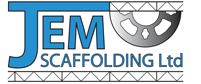 Some Experiences
Lobortis nisl ut aliquip ex ea commodo consequat. Duis autem vel eum iriure dolor in hendrerit in vulputate velit esse molestie consequat, vel illum dolore eu feugiat nulla facilisis at vero eros et accumsan et iusto odio dignissim.
Mauris in quam tristique, dignissim urna in, molestie felis. Fusce tristique, elit nec vehicula imperdiet, eros est egestas odio, at aliquet elit nulla sed massa. Ut cursus massa at urnaaculis estie. Sed aliquamellus vitae ultrices condimentum, leo massa mollis estiegittis miristum nulla.
Health & Safety Policy
Jem Scaffolding is committed to offering it's commercial and domestic customers a quality service done in accordance with the latest health and safety legislation. We never compromise safety over profit
No Sub contractors
A fully trained and directly employed workforce, every operative of the company is CISRS registered and on a rolling programme of training to ensure that all work is delivered competently and safely.
Knowledge and Experience
Whatever materials are required to deliver any project on time and safely will be allocated by the company to you at the correct time and with no fuss, removed quickly after your project is completed, without compromise to site safety.