Commercial Scaffolding for Plymouth, Devon & Cornwall
Scaffolding for Simple and Complex Projects by Commercial Scaffolding Contractors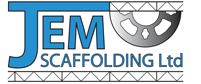 Understanding your needs and deadlines
Jem Scaffolding based in Plymouth provide quality commercial scaffolding services across the entire South West Region. We've constantly worked hard to become Devon and Cornwalls preferred Commercial Scaffolding Contractor by excelling in all we commit to, specifically in the areas of safety performance, budget and deadlines adhered to, and of paramount importance to Jem Scaffolding is to provide excellent customer service.
Jem Scaffolding has a team of skilled, experienced, full CISRS trained scaffolding erectors and project managers provide a complete service, from the initial design stages to safety sign-offs, to on-site maintenance and deconstruction. With a full inventory of both system scaffold and frame-and-brace scaffold, Jem Scaffolding Plymouth Devon can provide anything a development, maintenance or construction company may require.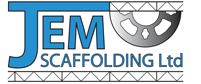 Consulting with our Commercial Scaffolding Project Managers
Most of our customers speak to us in the early stages of a project, and we consult with them to plan and design scaffolding according to their needs. Over the years, we've developed and refined a keen sense for problem-solving, and we are fully qualified to carry out risk assessments on your site according to all elements of Employment Law and Health & Safety Regulations. Because we're skilled and qualified at both these essentials, we can save you time and money by being the only company you need to consult with.
All scaffolding is erected by our own qualified CITB scaffold erectors, with direct supervision from our own in-house experienced management team. We do not use sub contractors as we prefer to maintain complete control over every aspect of the project for both safety and quality reasons.
During all stages our focus is on safety with the scaffolding itself and the entire works area. Our staff are fully trained and work to the highest of standards. We are able to offer scaffolding for any structure with a comprehensive design and planning service, and to standards which have established us as one of Devon's top scaffolding companies.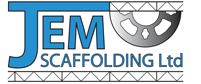 Jem Scaffolding for everything you could want from Scaffolding Company
Our inventory is equipped to deal with even the most demanding requirements. We have dust, protection & safety screening, walkways, staircases, lifts and towers, as well as standard scaffolding poles and clamps. Safety and maintenance checks are always performed on our equipment before and after each job. We even own and operate our own fleet of specialist delivery vehicles, meaning that there's no stage of operation we can't personally manage. For affordable, efficient and top-quality equipment and service, please contact Jem Scaffolding Plymouth today!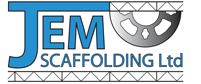 Some Experiences
Lobortis nisl ut aliquip ex ea commodo consequat. Duis autem vel eum iriure dolor in hendrerit in vulputate velit esse molestie consequat, vel illum dolore eu feugiat nulla facilisis at vero eros et accumsan et iusto odio dignissim.
Mauris in quam tristique, dignissim urna in, molestie felis. Fusce tristique, elit nec vehicula imperdiet, eros est egestas odio, at aliquet elit nulla sed massa. Ut cursus massa at urnaaculis estie. Sed aliquamellus vitae ultrices condimentum, leo massa mollis estiegittis miristum nulla.
Health & Safety Policy
Jem Scaffolding is committed to offering it's commercial and domestic customers a quality service done in accordance with the latest health and safety legislation. We never compromise safety over profit
No Sub contractors
A fully trained and directly employed workforce, every operative of the company is CISRS registered and on a rolling programme of training to ensure that all work is delivered competently and safely.
Knowledge and Experience
Whatever materials are required to deliver any project on time and safely will be allocated by the company to you at the correct time and with no fuss, removed quickly after your project is completed, without compromise to site safety.